The Wine of The Soul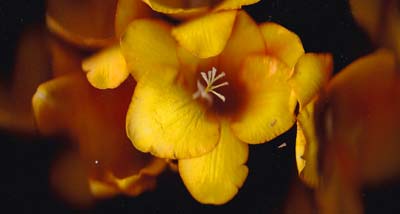 I pick up a smiling flower from the future city
To light up your black iron dreams
The new book of the world delivers by the holy lightning
The giant's body rotates the transparent picture of the faraway starscape
The light emanates from the gods
Let you see yourself without any sorrow
The body is high and translucent, each cells are as sweet as the wine of the souls.








Article © Hongri Yuan. All rights reserved.
Published on 2018-12-31
Image(s) © Sand Pilarski. All rights reserved.